Breakfast
Our tasty breakfast buffet is open seven days a week.
Monday-Friday: 06:30-09:00
Saturday-Sunday: 07:30- 10:00
On fridays our buffet is open for guests that are not staying at the hotel, we then close our breakfast at 10:00 o'clock. Please call one day before and let us know your coming, price 100 SEK/person.
The Bistro
Monday-Thursday:  17:00-21:00
Friday: 17:00-22:00
Saturday: 17:00-22:00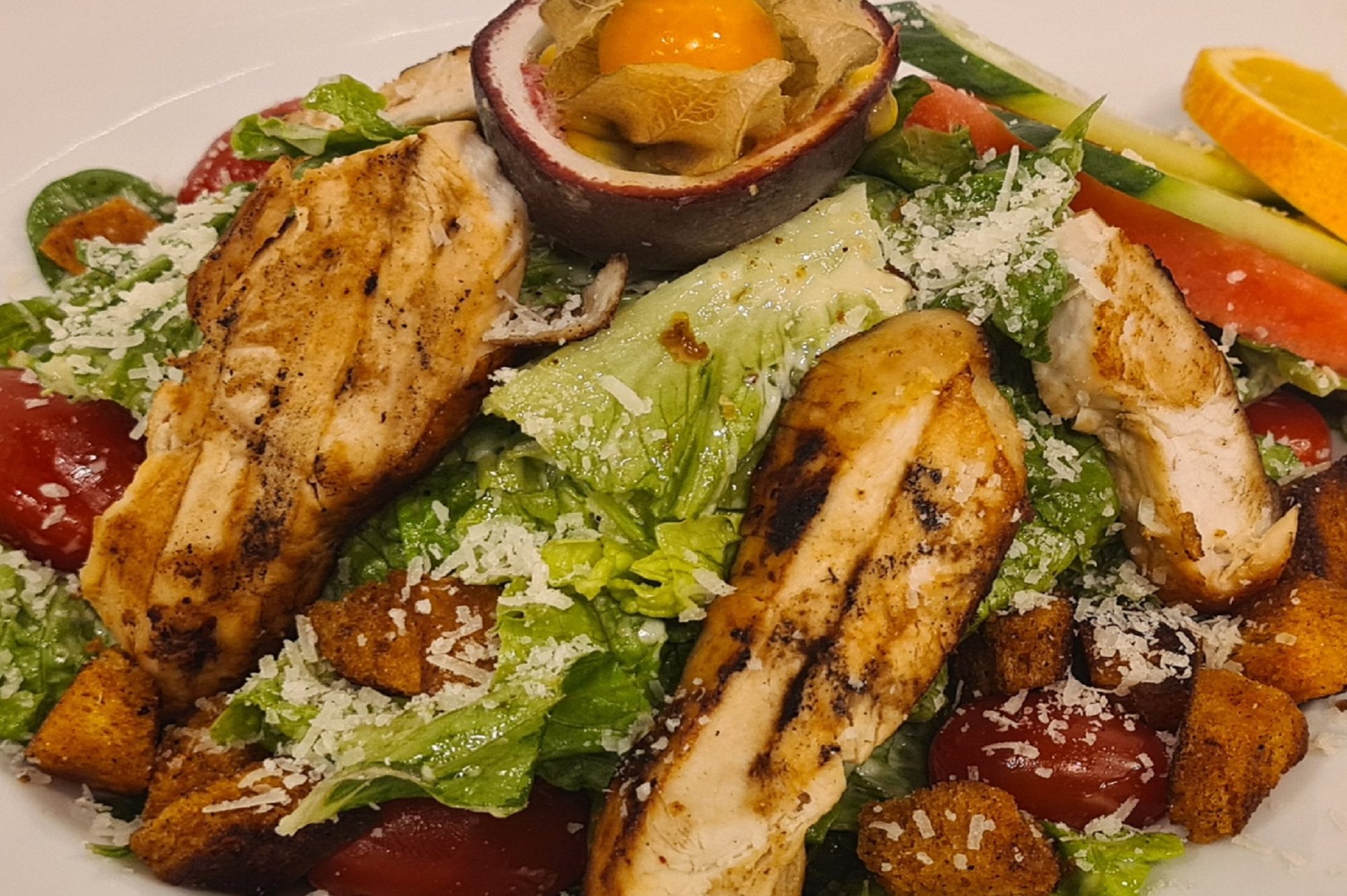 Starters
Garlic bread
50 SEK
Buffalo Mozzarella Caprese
Grilled garlic bread, tomatoes & basil, topped with Parmigiano-Reggiano
75 SEK
"Dockside" Toast
Shrimp, crawfish & salmon turned in mayonnaise with dill & roe on roasted brioche.
140 SEK
Main Courses
Schnitzel
Served with fried potatoes or fries, béarnaise sauce or red wine sauce & lemon.
210 SEK
Filé Mignon Black & White
Grilled beef tenderloin & pork fillet, béarnaise sauce & red wine sause. Served with potato gratin.
310 SEK
Pork fillet Toast
Marinated pork tenderloin on toast with Curt chef salad, tomato, pickled red onion & béarnaise sauce.
Served with fries.
 210 SEK
Swedish Sirloin Steak
Served with fried potatoes, caramelized onion & pepper sauce.
295 SEK
Smashed Burger
Cheddar cheese, pickled red onion, tomato, bacon, salad, dressing, topped with BBQ sauce.
Served with brioche bun & fries.
175 SEK
Halloumi burgare
Double Halloumi, cheddar cheese, pickled cucumber, dressing, topped med BBQ sauce.
Served with brioche bun & fries.
175 SEK
Fish and chips
Deep fried cod with pickles & tartar sauce. Served with fries.
195 SEK
Veg Bowl
Vegetables & rice noodles with spicy salsa sauce in a fried bowl of tortilla.
160 SEK
Moules frites
Mussels, chili, onion, parsley, white wine & cream. Served with fries & aioli.
275 SEK
Beef Tenderloin portabello pasta
Stir fried vegetables with garlic & chili sauce. Topped with parmesan.
205 SEK
Pasta Carbonara
Creamy pasta with bacon & black pepper. Topped with grana padano.
195 SEK
Caesar salad
Grilled chicken fillet, romaine lettuce, Caesar dressing, red onion, cocktail tomatoes, bacon, croutons & parmesan
250 SEK
Prawn salad
Prawn, romaine lettuce, cocktail tomatoes, egg, lemon, dill & Rhode Island sauce.
275 SEK
Beef Tenderloin
Grilled Beef Tenderloin with pepper sauce or red wine sauce. Served with homemade mashed potatoes.
350 SEK
Pork Fillet
Grilled pork fillet with pepper sauce or red wine sauce. Served with homemade mashed potatoes.
275 SEK
Smoked Salmon
Smoked salmon with hollandaise sauce, lemon, whitefish roe, dill & vegetables. Served with homemade mashed potatoes.
305 SEK
Desserts
Crème brûlée
With taste of coffee.
75 SEK
Cake with chocolate hide
Served with Champagnesorbet
85 SEK
For the kids
Meatballs
with mashed potato or fries
80 SEK
Spaghetti Bolognese
80 SEK
Hamburger 60g
with fries
80 SEK
Pancakes
with jam & whipped cream
45 SEK